Dallas is home to so much great shopping and many many options for great antique finds.  Instead of listing our favorites like a Yelp article, we'll do one better and group some favorites with some great adjacent restaurants and activities. Each of these would be an Ideal Day in our book. Grab your favorite shopping buddy and follow along for Ideal Day – Dallas Antique Shopping.
Uptown
This destination is one of the prettiest in Dallas with beautiful trees and quaint buildings. Park at the Crescent and enjoy the pretty stroll to our shopping destinations.
On Consignment  – this town has great taste and therefore great castoffs. And On Consignment is the place so many Dallasites send these treasures. Be ready to find a set of dining room chairs or the perfect side table.
Blue Print Shop – oh the art. Blue Print represents some talented artists and many have an uplifting, colorful and clear aesthetic. The studio is also just a lovely place to browse.
After shopping, head back to the Crescent for Nobu  our favorite sushi in town. Nobu Dallas is a spot that deserves a leisurely pace. Please order the Yellowtail Jalapeno – it's just the best.
Addresses: On Consignment 2719 Fairmount Street Blue Print 2707 Fairmount Street Nobu 400 Crescent Court
Riverfront – Oaklawn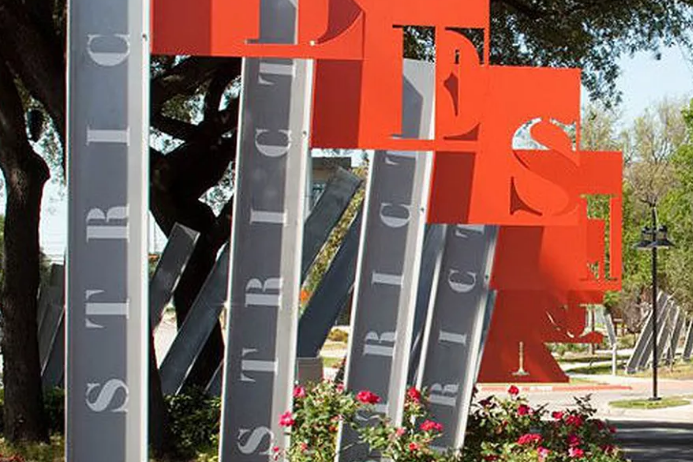 Adjacent to the Dallas Design District is a row of great to the public furnishings and antique stores. You truly could spend all day here. But let's keep it streamlined:
Start your outing at the Dallas Contemporary Museum. This local gem is a fresh, crisp moment with a few displays on at a time.  
Head to Meddlesome Moth next. Fresh mussels, the best daily specials and a great selections of shareables, this is a favorite of ERI for lunch or dinner. It's located in the former Ann Saks tile showroom and we love that they kept the original multi-tile floors.
Benny & Jack – Post lunch, head down Riverfront for this home to carefully curated stalls. The Elizabeth Ryan Interiors team often finds classic but unique accessories and a lovely little painting – an antelope hide being a favorite find. If there is still time, the neighboring shops are also worth a browse.
Addresses: DC 161 Glass Street Meddlesome 1621 Oaklawn Ave B&J 1026 N Riverfront
North Dallas
Venturing north doesn't mean leaving all the greatness behind.  This outing is the one you want to invite your teenage daughter to join – boutique shopping at the end
Forestwood Antique Mall – Antique malls often make us a cynical, but this one is good. While there are some fussy moments, many vendors are on point. 
A quick drive away is Preston/ Royal, our destination for lunch and boutique shopping.
TJ's Seafood Market – the bad thing about this place is that it is so hard to decide what to order. Sea bass or a lobster roll? Poke or fish tacos? It's crazy how fresh this land locked location is.
Don't give up your parking spot after that yummy meal, stroll the shopping area and hit Lily Rain and ROAM boutiques. There are many other shops to duck into, these just happen to be two faves.
Addresses: Forestwood 5333 Forest Lane Preston Royal Shopping Center 6025 Royal Lane
Please let us know if you take part in one of these Ideal Days! And you have to share your favorite finds!