If you are a lover of all things classic…
…but want your home to reflect that you are with us here in the 21st century, pay attention to fresh traditional design.
Fresh traditional is a style born out of appreciating historic pieces but also avoiding a stuffy vibe. Like loving a velvet sofa with bullion fringe but not wanting to replicate the set of Downton Abbey—this style has much appreciation for timeless, iconic, grand pieces but doesn't want to be surrounded by only this.
This fresh take on a traditional design style is all about balancing design details we have loved for decades with newer looks. Combining the usual suspects—Chinese porcelain, Turkish rugs, ornate mirrors—with more streamlined pieces is a straightforward formula for achieving fresh traditional style.
Vintage furniture really feels at home with the architecture in this classic Dallas residence.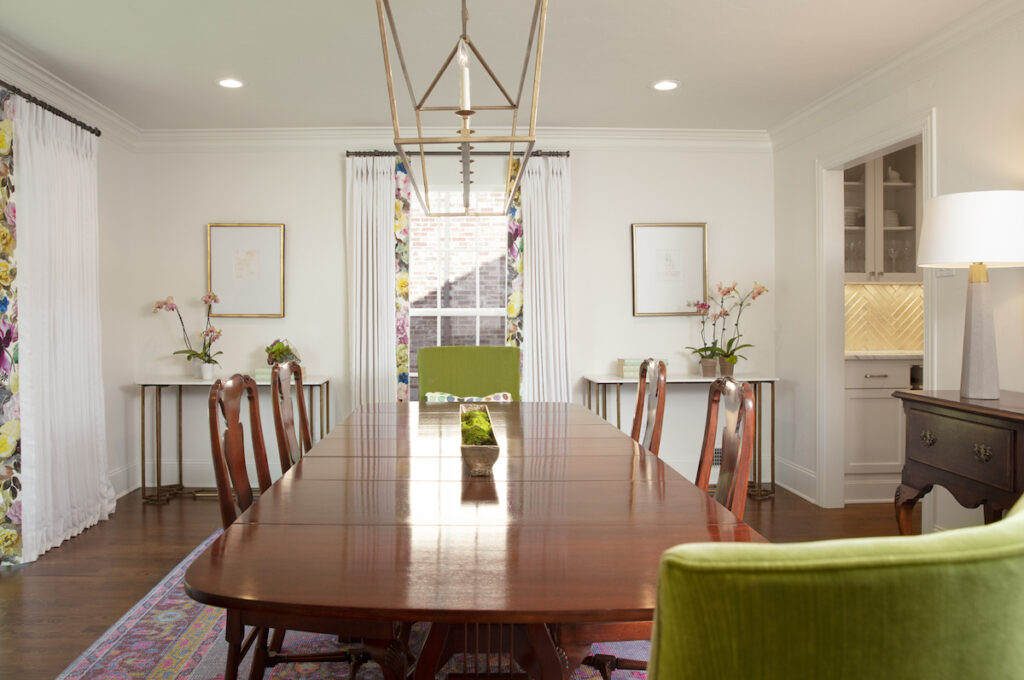 The family also wanted to put their own more modern spin on it. The heirloom Chippendale set shines and is surrounded with light, fresh, simple silhouettes—crisp drapery, modern art, and vibrant accents of color.
Some other examples of where one could execute this style:
1. Combine French floral upholstered breakfast chairs with a streamlined Saarinen Tulip table.
Both of these have a place in furniture history and give us that balance we are seeking.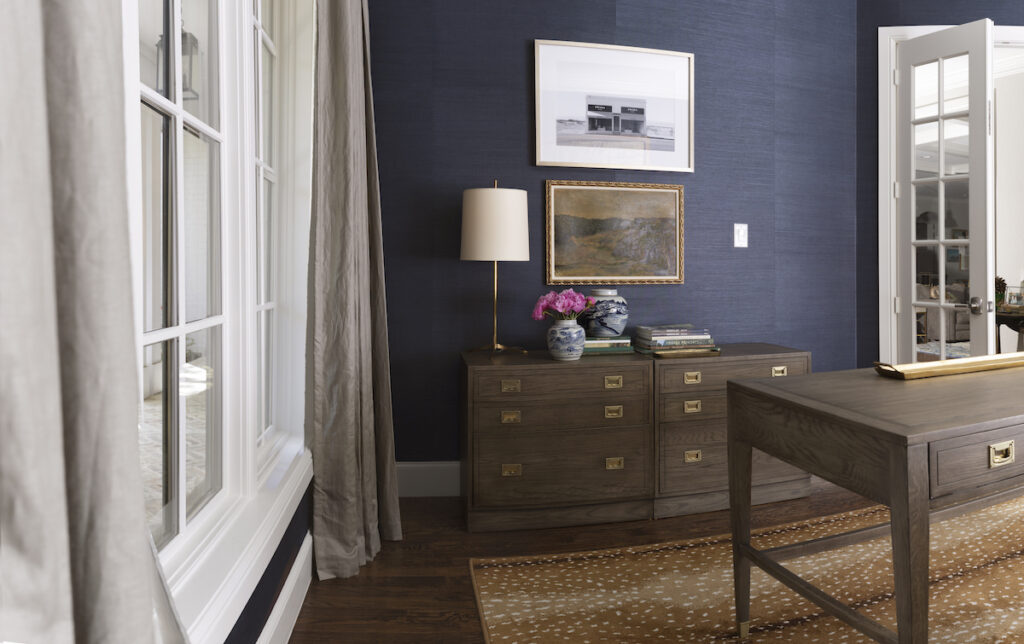 2. Clad the walls of a room in a classic grasscloth and, when choosing art, get both timeless and playful with the selections.
In the study pictured, we paired clean-lined furniture and simple linen panels with Chinese porcelain, an antelope rug, and a navy grasscloth.
3. Layer a vibrant Persian rug with a neutral cowhide.
Paint the room—trim and all—in a deep, eye-catching neutral.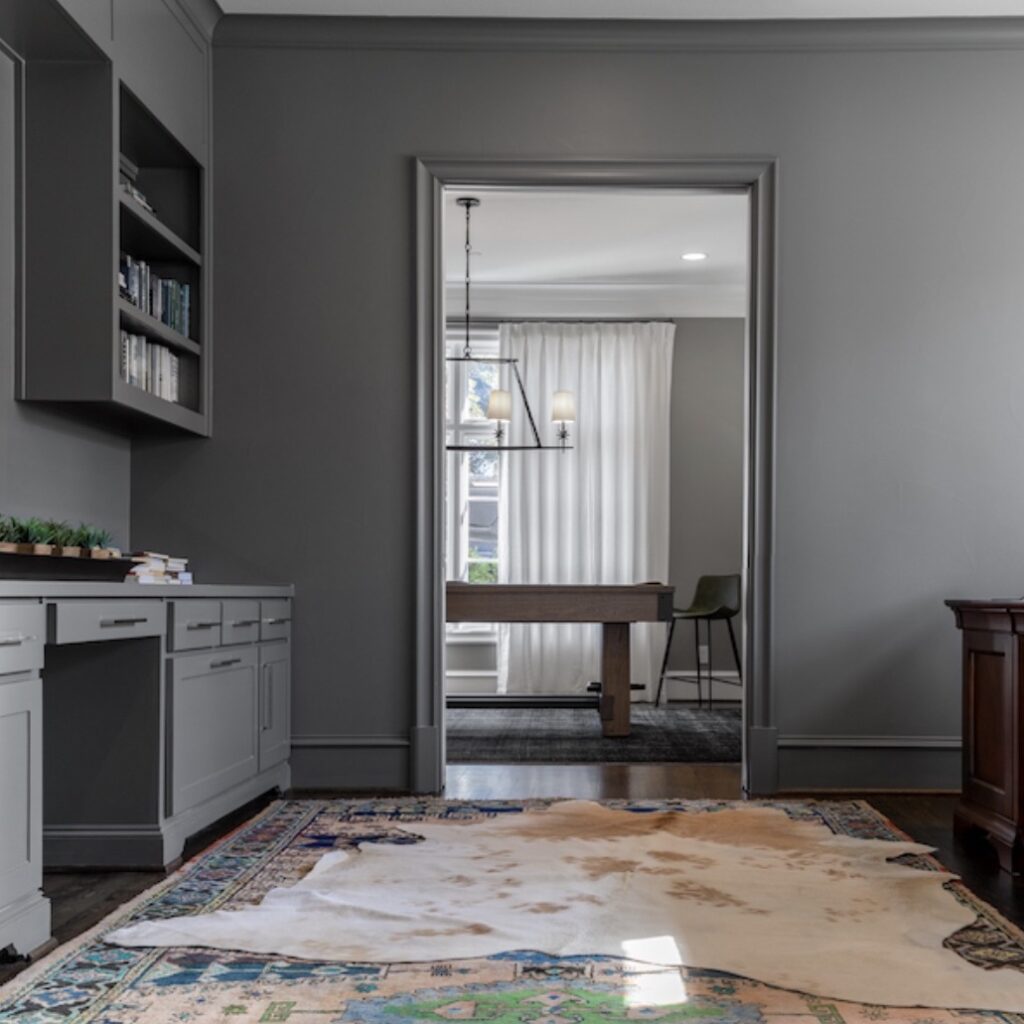 The ticket to success in nailing a fresh traditional design is starting with what you love and building from there.
When we make room for that amazing rug we inherited from our great aunt or that oversized painting from a lucky flea market day—we are starting with personality. And as with any strong personality, you want to surround it with things that complement, not compete.
The one rule is to avoid a lot of the same—because who or what can be special in a world of the same?
Ready to incorporate fresh traditional in your space? Contact us.