What do you do when a design is good – but it doesn't fit your needs or your aesthetic?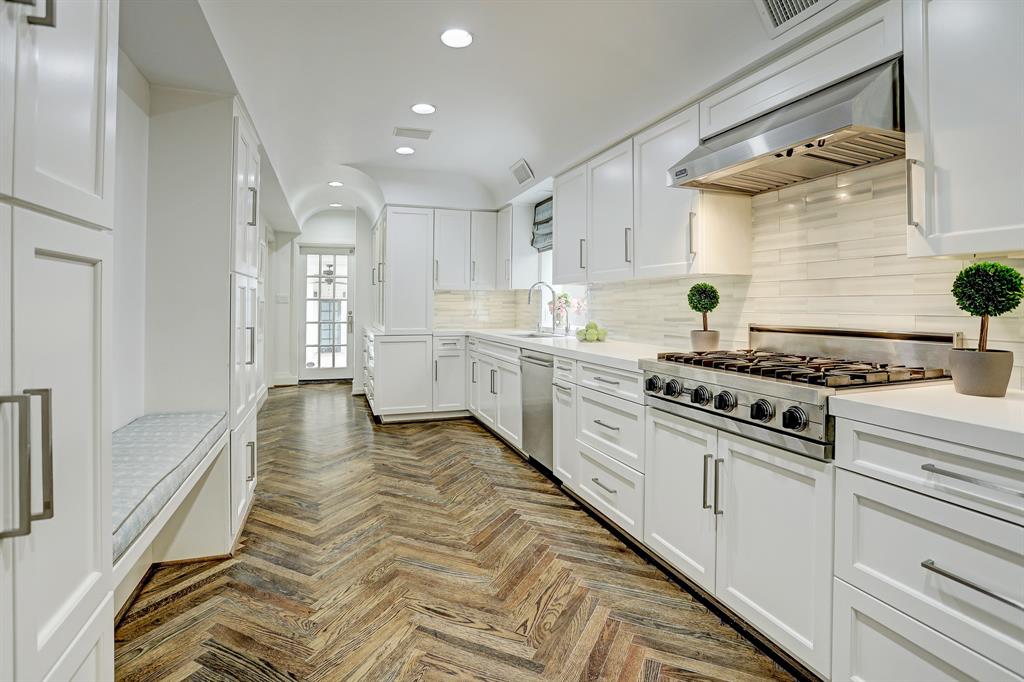 The image above is of a beautiful kitchen. Updated finishes, interesting architectural details and storage left and right. This kitchen design is one that many people have in their plans right now – it's a great one. But it wasn't the BEST design for the family living here.
"A home can already have a good design, but still require the updates that will take it to being the BEST home for you."
When we are consulting with clients walking into a remodel often we are in agreement that it's time to rip out the old to bring in the new. But occasionally there are instances where there is a lot of life left in a space. Here we thoughtfully make changes that will make the design customized for the new owners without being wasteful.
For this design project we needed to move away from the slender, galley kitchen style and open it up to the living and dining spaces. Although there was great storage there was no pantry. And even though the cabinets were a fresh, bright white – this wasn't the design direction for this remodel.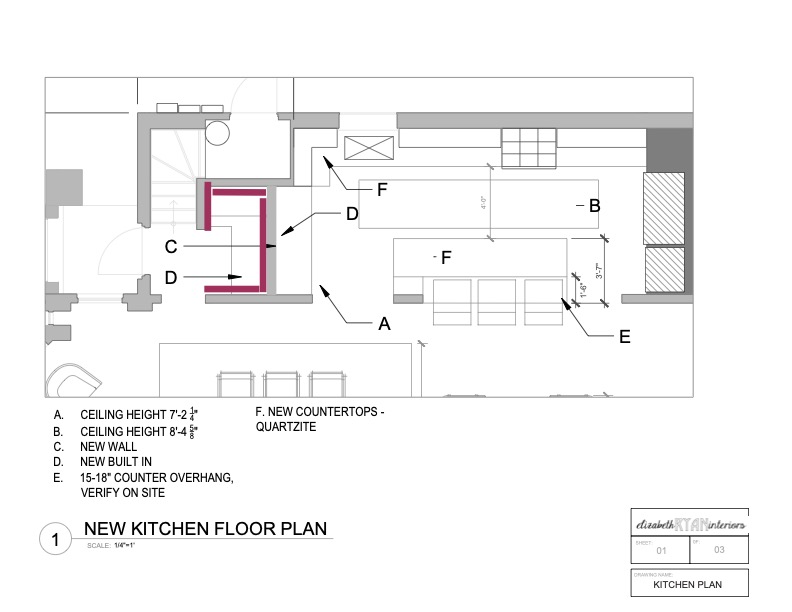 Check out this floor plan – it's amazing what a little sheetrock and some 2x4s can achieve! Adding a wall to shorten the long kitchen helped us carve out a mudroom from the back door and deleting a wall opened the kitchen to the rest of the home.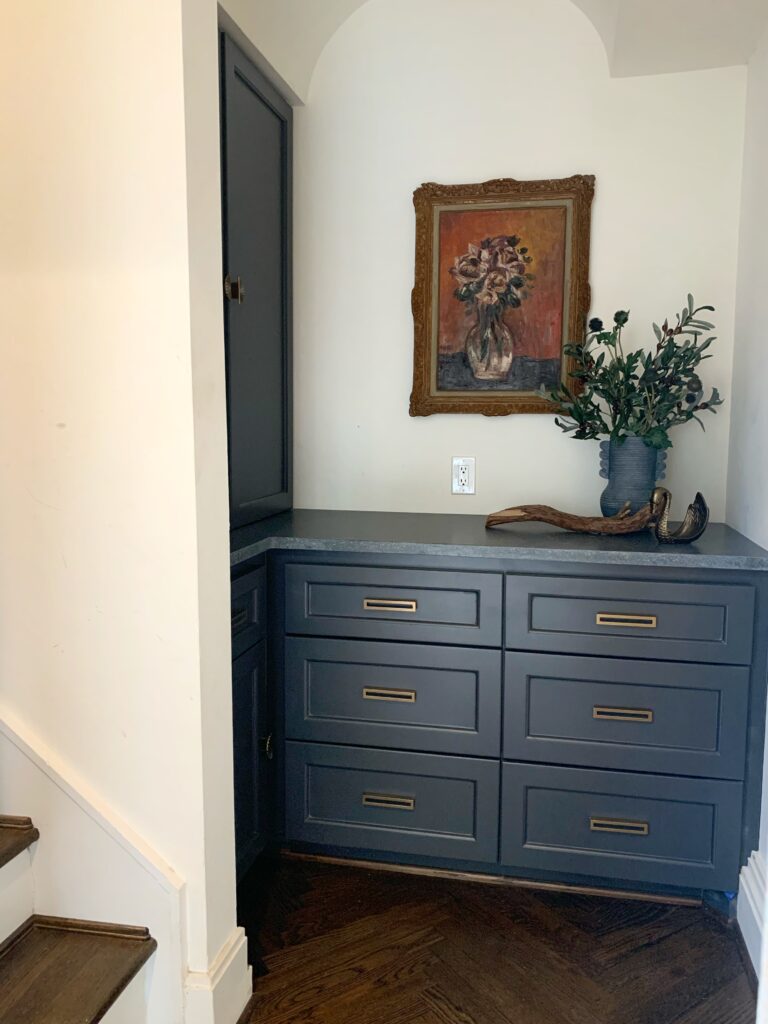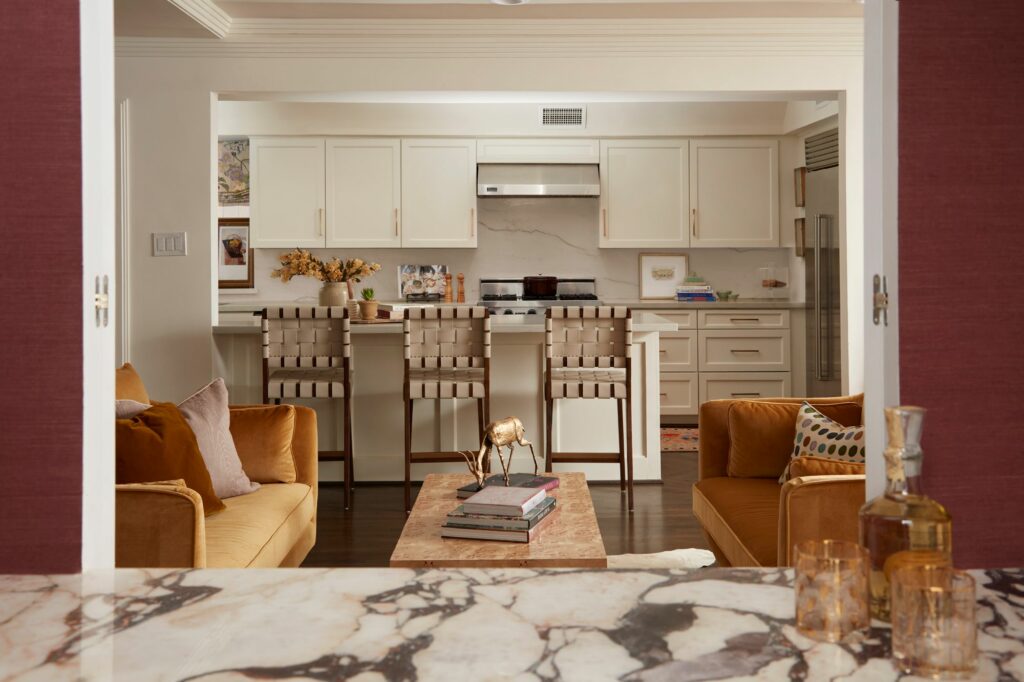 By modifying the floor plan ever so slightly, we redefined how not one but four spaces were used. And remember the other concern – too bright and white? Look at the rich tones we could add – and this was while keeping the white of all existing cabinets that remained.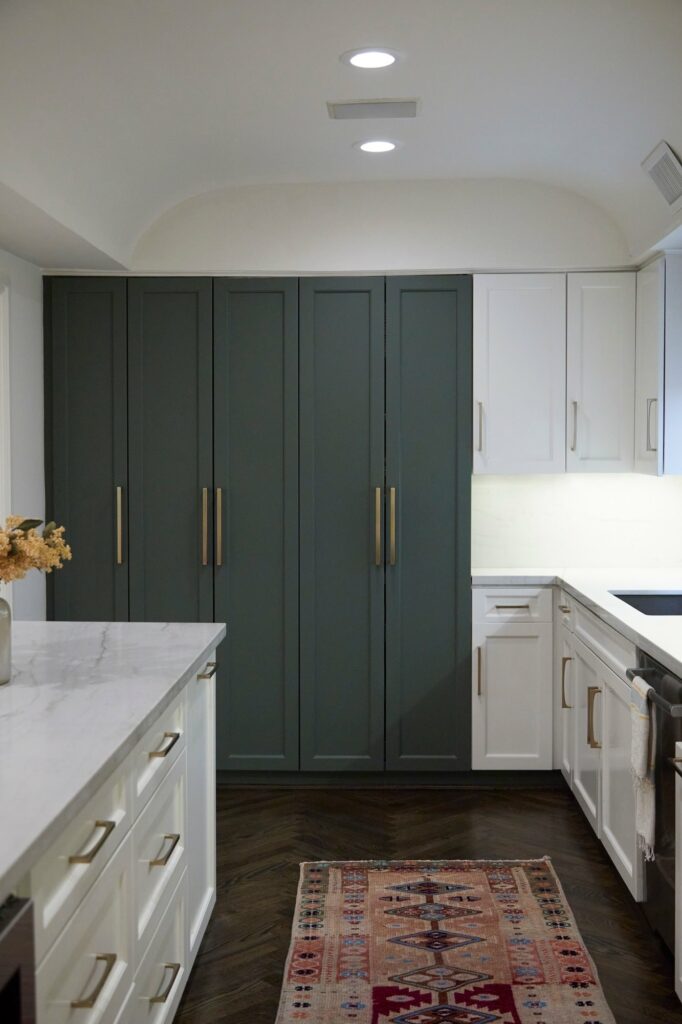 And…we made space for a fantastic pantry.